Foccacia with olive oil and rosemary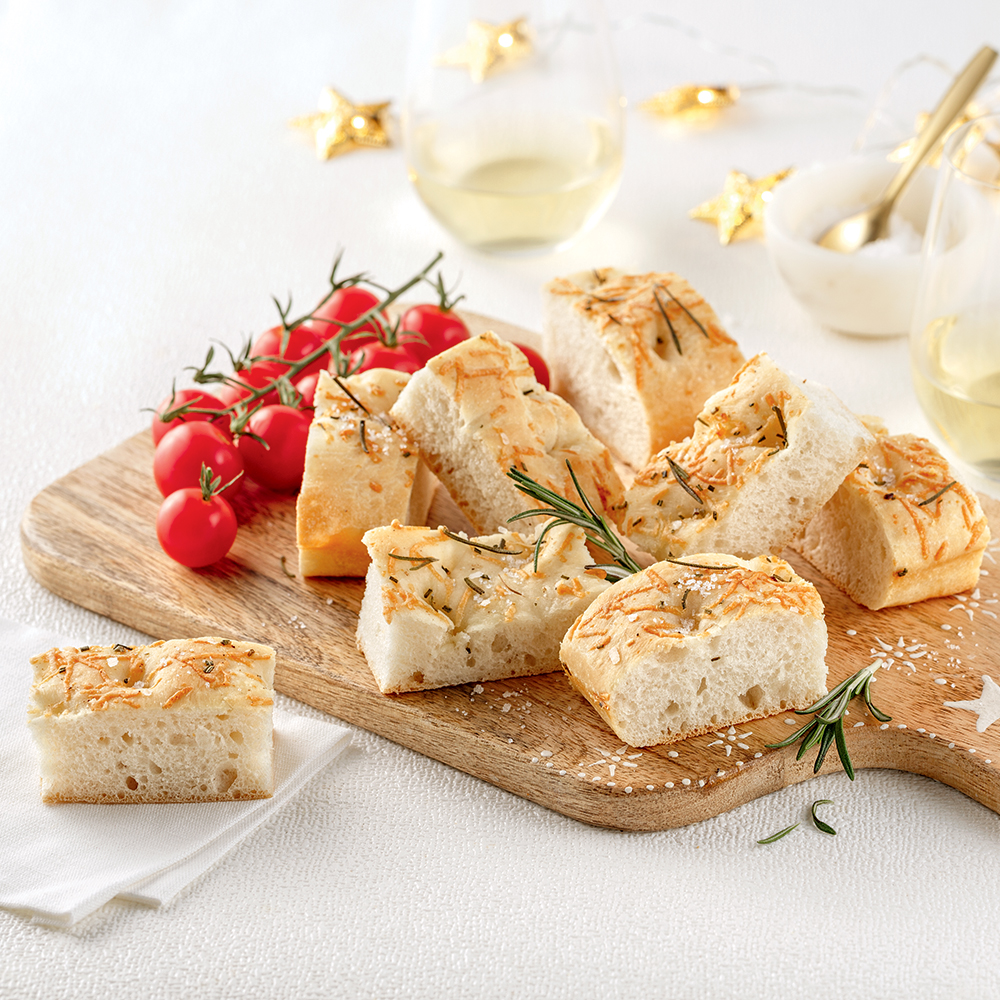 Servings 4
Preparation 25 minutes
Cooking time 20 minutes
Calories 0
Difficulty easy
Ingredients
30ml (2 tbsp.) Arom olive oil

15ml (1 tbsp.) chopped garlic

15ml (1 tbsp) chopped fresh rosemary

80ml (1/3 cup) grated Parmesan cheese

2.5ml (1/2 tsp) fleur de sel

(For the paste)

10ml (2 teaspoons) sugar

1 bag of 8g traditional active yeast

60ml (1/4 cup) Arom olive oil

10ml (2 teaspoons) salt

1.375 liters (5 1/2 cups) all-purpose flour
Preparation
In a large bowl, combine 500 mL (2 cups) warm water with sugar and yeast. Let stand for 5 minutes.
Add oil and salt. Stir.
Gradually stir in flour until dough forms a ball. If dough is too sticky, add a little flour.
On a floured surface, knead the dough ball for 4 to 5 minutes.
Place the dough in a lightly oiled bowl. Cover with a cloth and let rest for 1 to 2 hours near a heat source, until the dough has doubled in size.
Deflate the dough by pushing a fist into it. Wrap the dough ball in plastic wrap and place in an airtight bag. Place the bag in the refrigerator.
Preheat oven to 220ºC (475ºF).
On a baking sheet lined with parchment paper, stretch the dough into a rectangle of about 30cm x 45cm. Cover with a cloth and let rest for 1 hour.
Using your fingertips, make small cavities in the dough. Brush with olive oil.
Garnish with garlic, rosemary, parmesan and fleur de sel.
Bake for 20 to 25 minutes, until golden brown.
Recipes you'll also like...