The benefits of olive oil in the diet are well known. In addition to being a great addition to vegetables, meat and fish, it adds a refined and flavourful touch to salads, marinades and other dishes like pizzas. Arõm offers a variety of superior quality products that remain accessible to all budgets. Olive oils that will satisfy the palates of all those who wish to add a touch of refinement to their culinary creations or simply enhance everyday dishes. We also have a suite of antipastis that will statlight your starters or simply enhance you dishes.
Arõm olive oil comes in 3 flavours that are sure to maximize every use and stimulate the taste buds of any food lover.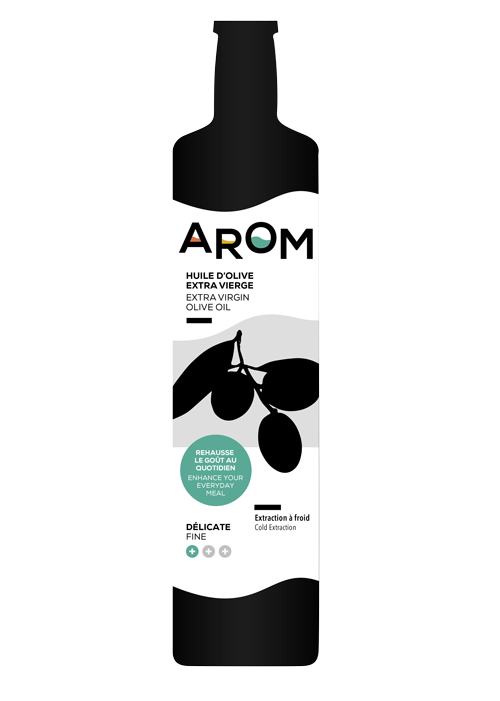 Delicate
Simple and versatile, it is ideal for cooking and accompanying everyday meals.
It is extracted from Chemlali and Oueslati olives from central and southern Tunisia.
Available formats
250 ml
500 ml
750 ml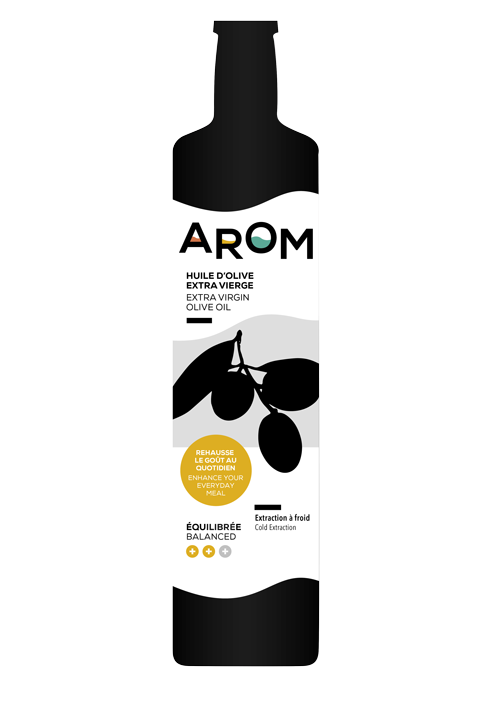 Balanced
With a light floral note, it adds creaminess to your dishes and goes wonderfully with salads, fish and grilled vegetables.
It is obtained thanks to a clever blend of Chemlali, Oueslati and Chetoui olives from the 4 corners of Tunisia.
Available formats
250 ml
500 ml
750 ml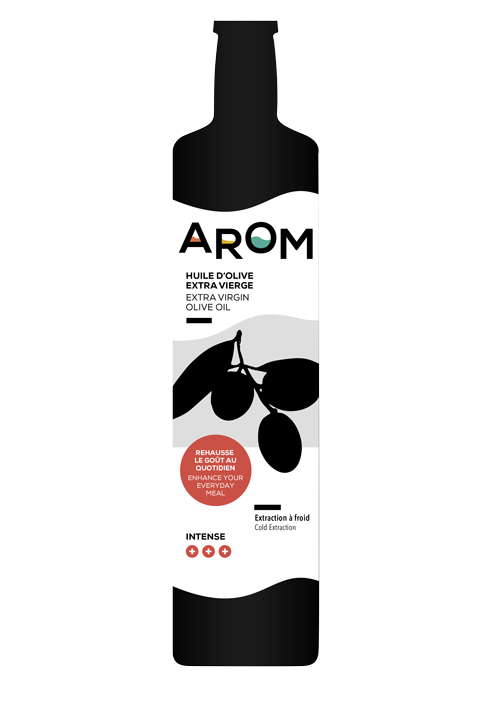 Intense
This spicier oil perfectly enhances marinated meats and adds a spicy taste to your pasta, pizzas and any other dish that deserves a little spark.
It is extracted from olives of the Chetoui variety from northern Tunisia. Relatively rare variety in great demand.
Available formats
250 ml
500 ml
750 ml
Common to the three Arõm products
For 100ML :
Fat: 91g
Saturated: 10g
Monounsaturated: 70g
Polyunsaturated: 7g
Oleic acid: 55%-83%
Free acid: 0.5%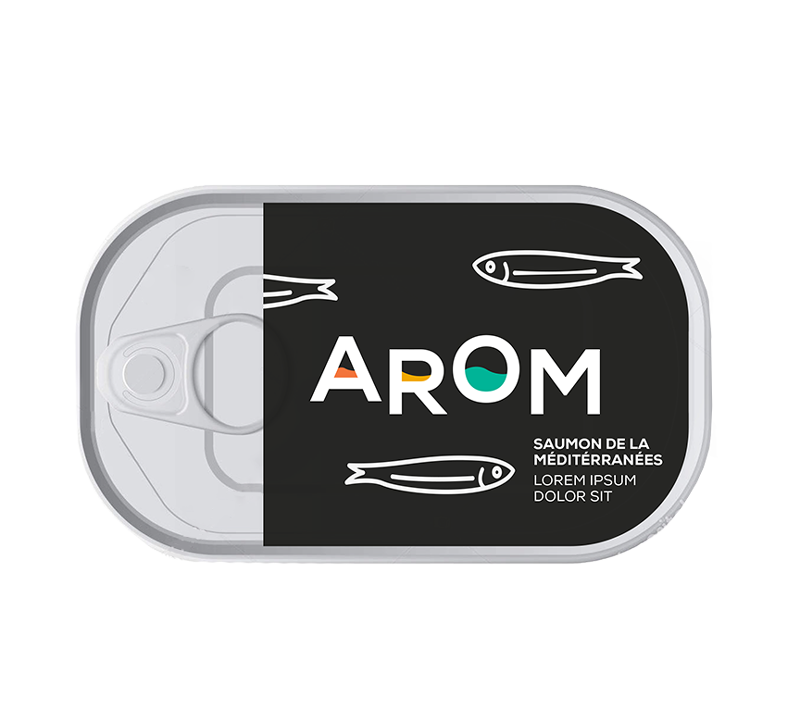 Canned flavoured fish range: Fall 2021