Roasted cherry tomato caprese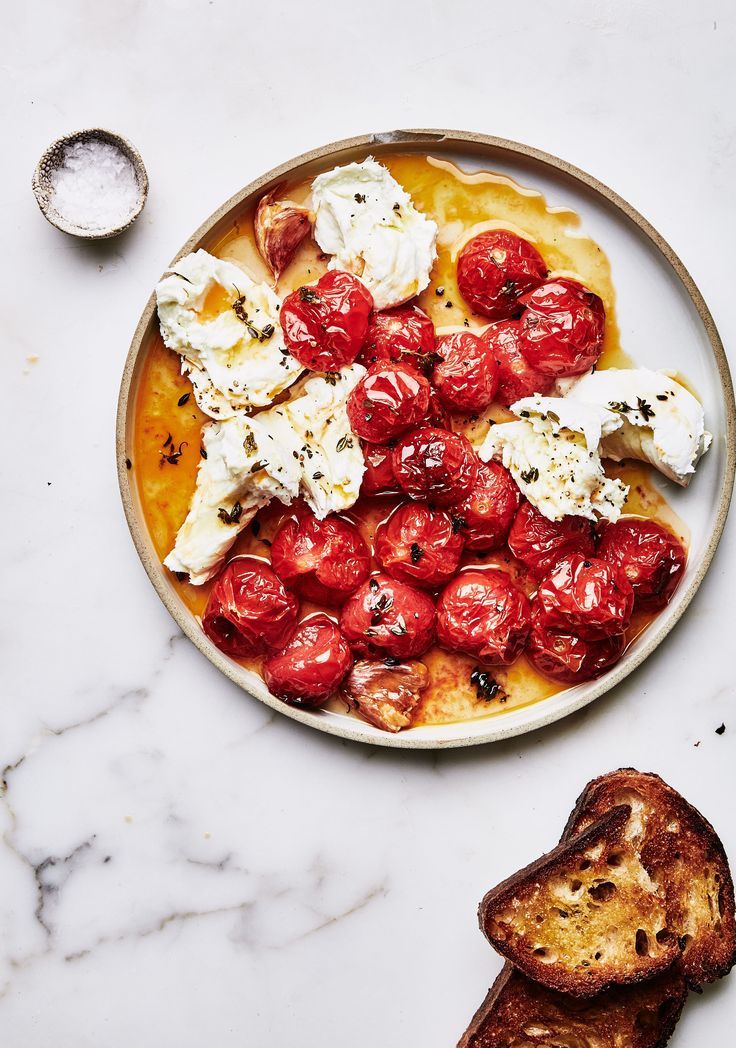 Servings 4
Preparation 10 minutes
Cooking time 45 minutes
Calories 0
Difficulty easy
A warm twist to the classic tomato and mozzarella salad.
Ingredients
2 pints cherry tomatoes

4 sprigs thyme

4 garlic cloves, smashed

1/4 cup extra-virgin olive oil

Kosher salt

8 ounces fresh buffalo or cow mozzarella (about 1 ball), room temperature, torn into large pieces

Flaky sea salt

Country-style bread, brushed with oil, toasted in oven (for serving)
Preparation
Preheat oven to 350°F. Toss tomatoes, thyme, garlic, and oil on a rimmed baking sheet to coat and season lightly with kosher salt. Spread out in a single layer and roast until tomatoes are bursting and lightly browned, 40–45 minutes.
Let cool.
Arrange mozzarella on a platter and spoon warm tomato mixture with juices over; sprinkle with sea salt. Serve with olive-oil-toasted bread.
Recipes you'll also like...